Stairs for infrastructure facilities
We manufacture a full range of industrial, technical and evacuation stairs in both straight and spiral form for a wide range of applications from industrial halls, silos, production lines through to public buildings and multi-family housing.
Our structures can be used outdoors, indoors or as so-called terrain stairs, for example, when they are a completely separate structure used to overcome differences in ground level.
The stairs we produce are "made to measure" according to individually prepared designs in compliance with the applicable standards and regulations.
The structures we offer are made on the basis of our company proven solutions gained through years of experience in perfecting both design and production processes.
Stairs with working platform – Sweden, Malmo, Mobilia shopping centre.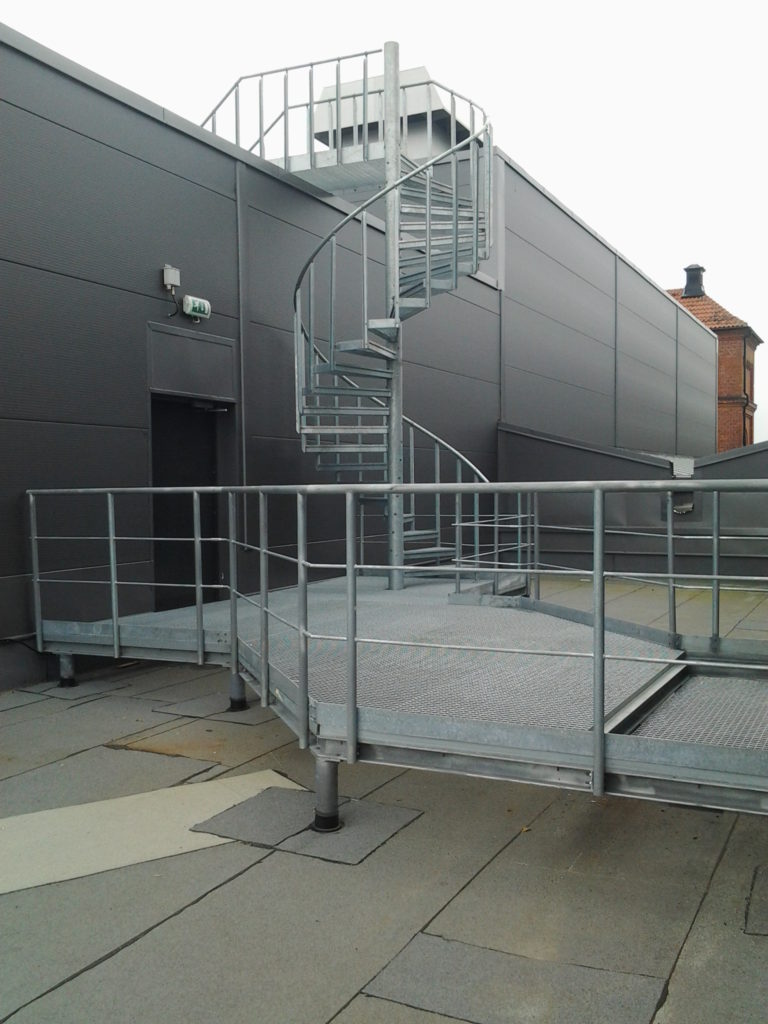 ---
Technical stairs, France, FAO, grain elevator.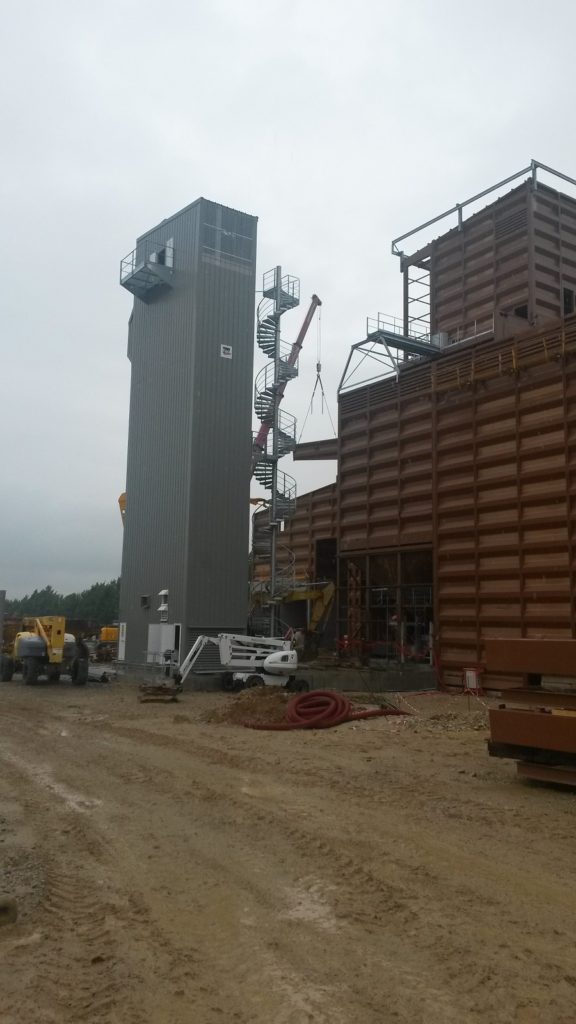 ---
Installation of an evacuation stairs of our production in Belgium.
Installation of an evacuation spiral stairs of our production, Norway, Oslo.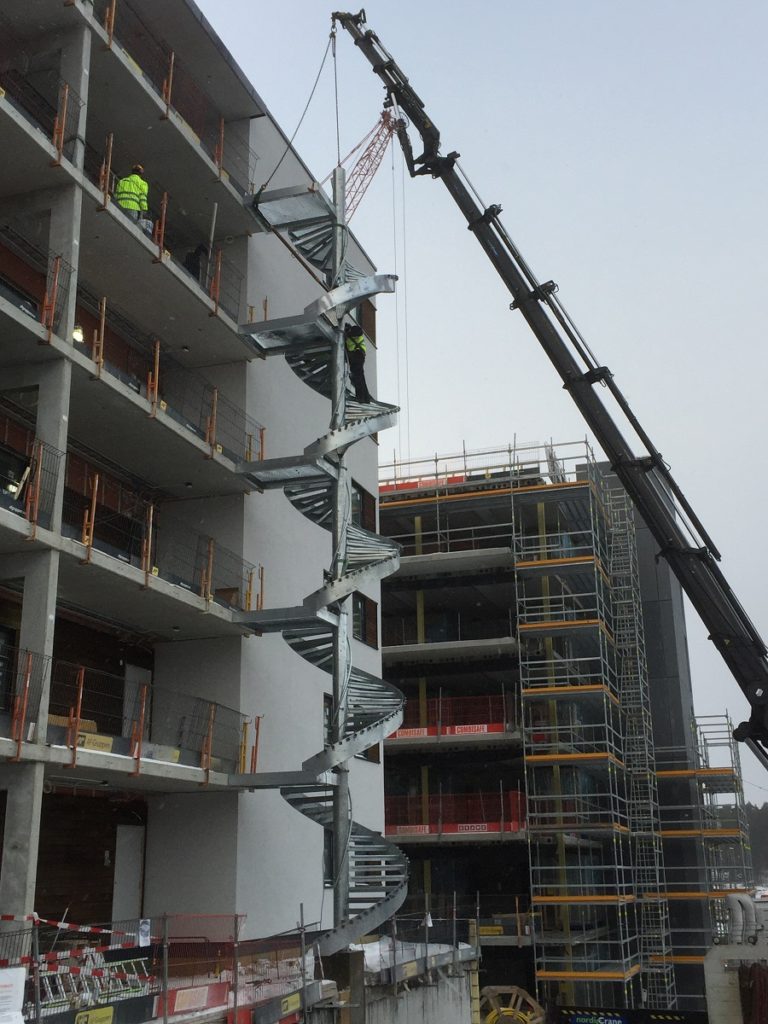 Photos of production, stairs for a customer from France.

Construction
The main materials used in the production of stairs are steel and deck gratings. The most commonly used grating is welded grating but we can use pressed grating on request.
Alternatively, the stairs can be made of corrugated sheets, stamped and perforated sheets, smooth sheets – e.g. for covering with a carpet, for pouring concrete or installing precast concrete.
In the case of straight stairs, a wide range of solutions are used as the load-bearing structure. The choice of materials used depends in particular on the size of the structure and the loads which it has to carry.
In practice, stair stringers in the form of plane sheets, cold-rolled channels or semi-closed channels (also cold-rolled) are most commonly used. For more heavily loaded or large structures – e.g. evacuation stairs for shopping centres – hot-rolled products – channels or I-sections – will be used.

Balustrade
The type of balustrade in this type of construction is a product of the intended use of the stairs and the applicable regulations and standards.
For instance, in a technical stairs that is, for example, an access element to a machine or plant, a balustrade with a single filling is sufficient. Please note that it should additionally be provided with a toe board on the landing.

Corrosion protection
The basic method of corrosion protection for industrial stairs is hot-dip galvanisation according to PN/EN-1461, but depending on the customer's expectations, we can carry out the protection in an individual manner, e.g. by powder coating or wet coating.
In special cases, when it is required by the ordering party or the conditions and atmosphere in which the stairs will operate are particularly aggressive, we can manufacture them in acid-resistant steel using a wide range of available materials, from 1.4301 (AISI 304) through 1.4401 (AISI 316) to higher grades (e.g. DUPLEX 1.4462).