We have our own powder paint shop, which gives us independence and facilitates the execution of orders with short deadlines.
The furnace we are equipped with has dimensions of 2.2 x 2 x 6.2 m, which makes it possible to carry out orders of large dimensions, and the spreader booms with which the powder coating plant is equipped, thanks to their special design, allow the suspension of heavy elements.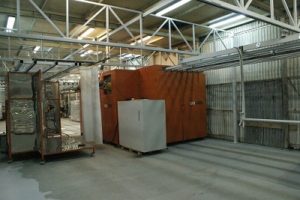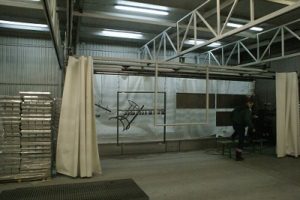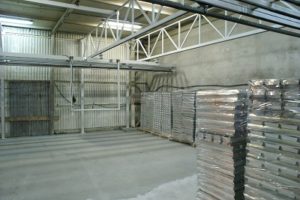 The powder coating process is preceded by chemical preparation of the workpieces in a special washing machine and, if necessary, shot blasting or sandblasting.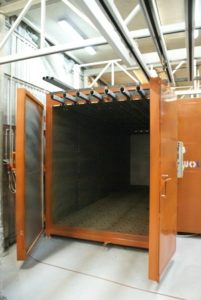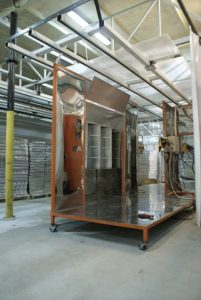 We also provide services in our paint shop – you are welcome to use it.
If you are interested, please contact us on 502 602 618.